Web Design Trends and Website Inspiration for 2022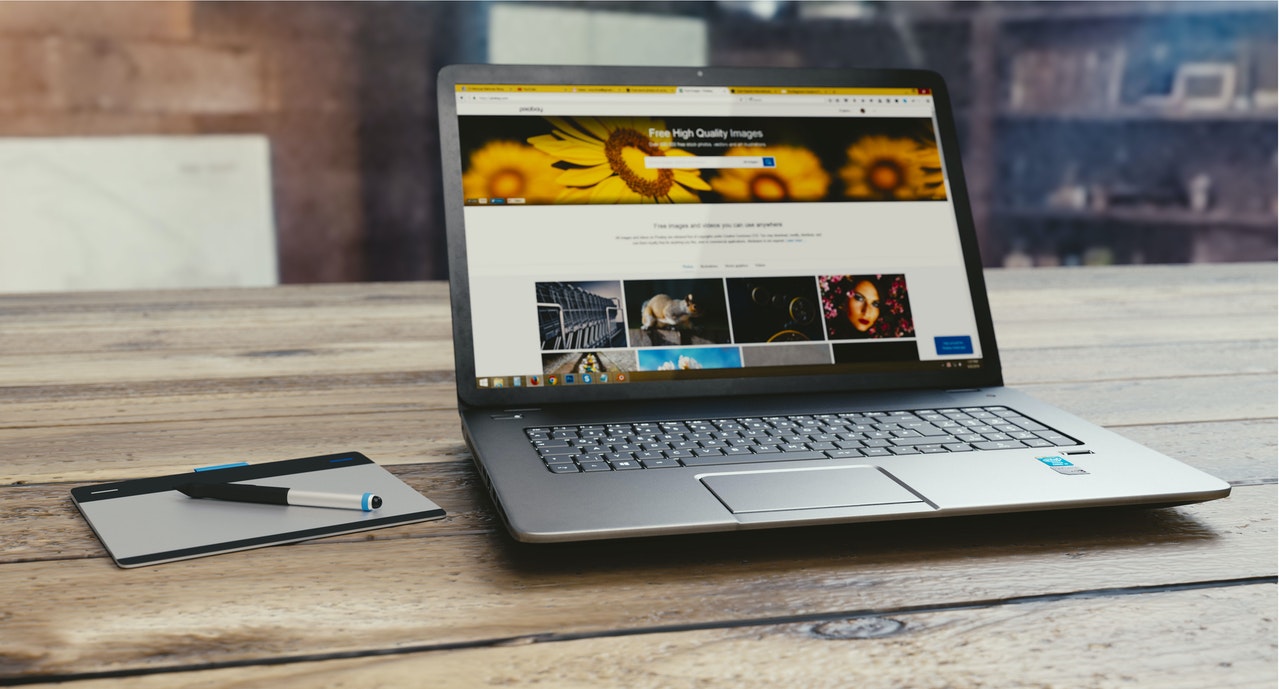 Post views: 245
What web design trends would be the most popular in 2022? What styles and methods should you learn to keep your designs fresh and current throughout the year?
The new year has arrived, and we are looking forward best web design 2022. Consider some of the sites you visited in the first few months. You've noticed a few that stood out for their user-friendly design and attractive style. The same is true for sites and software development service that provide poor UX, unfavorable response: they stay with people and may even make them hate the company.
Everything from how designers develop to user interface to future revisions including everything from sites to packaging design can be influenced by design trends. They can also zoom in or fade out quickly, so it's crucial to follow current trends to avoid creating a design that suddenly goes out of style. Let's look at some of the most important web design trends for 2022. We'll be looking at some trends that started popping up at the end of 2021 and are sure to set the tone in the year to come, as well as some emerging designs that are about to become famous.
1. Illustrated Web Design
Web pages that use graphics instead of images are becoming increasingly popular. Illustrations often have smaller file sizes and load faster than photographs. More and more web designers and developers are looking for solutions to speed up websites. Google continues to push for faster load times through its Core Web Vitals page experience metrics.
New website designs as illustrations can also be a terrific approach to convey the idea that a photograph can struggle to communicate. Well-designed graphics can help express an idea on web pages that focus on a service or cause and don't include photos of specific products.
Finally, a one-of-a-kind illustration that cannot be seen anywhere else on the internet. The Internet can be a great tool for capturing the interests and imaginations of users. Investing the extra time and money in high-quality original illustration rather than recycled stock illustration can pay off a lot.
A modern video game website uses bold yet basic images to convey the mood of the game. Additionally, the parallax animation creates a stunning depth effect as the user scrolls down the page.
2. Dark Mode and Low Light Web Design Trends
Some companies are starting to offer dark-themed versions of their websites. According to our research, this web design trend will continue in 2022. Users can use dark mode, night shift and other low light UI. To see a website easier to see in low light situations.
Some famous design agencies use a sticky light-dark transition on every page of their website. Allow users to switch between light and dark variants when browsing the site. Using dark mode toggles on websites, according to our research, could lead to even more black-and-white web design services in 2022.
3. Monochrome Design Trends
Monochromatic website design has recently grown in popularity and we expect it to continue beyond 2022. Colorful elements capture the attention of the user in this style, giving it a clean and simple appearance. these popular website designs can be very effective if your business focuses on generating engagement with a strong call to action.
4. Modern Minimalist Web Design
Modern web design is not only aesthetically pleasing, but many contemporary website examples also offer a streamlined and straightforward user experience. Web Design Examples likeMail chimp has a simple procedure that showcases its colorful and fun brand. No conspicuous element on this site distracts the user from his objective of knowing more or making an appointment, and the user can quickly discover the essential information.
This website also offers a version of hamburger navigation, a popular web UX design style for mobile sites. While we wouldn't always recommend this interface structure for the desktop version of a website, it adds to the minimalistic impact of this modest website.
5. Visible Borders
The web design tries to give the impression that the content is carefully structured by an invisible hand, hovering free-form in the online sphere. The reality is that websites are built on a precise grid and are held together by code. Web designers want to get even more specific in 2022, with layouts that show off their base through basic borders and frames.
A line of sight has the obvious advantage of separating one part from the next. This makes it easier to hover over the page while also allowing content to be added without it feeling cluttered. These essential margins also give sites a subtle, retro feel that goes well with other 90s-inspired trends that are resurfacing.
6. Retro Revolution
As the World Wide Web fades from sight, today's up-and-coming web designers are drawing inspiration from the early days of the Wild West. Bright background colors, exposed table layouts, and mechanical designs like Courier defined the so-called Web 1.0 of the 1990s.
Even though it was all done to catastrophic and often amusing effect, web designers in 2022 have recreated the trend with the added benefit of over 30 years of combined design experience. At the same time, the Internet in the 1990s displayed unnecessary gimmicks, graphics, and colors. It was also a time when the rules were still being written – and "web designer" wasn't even a career. Designers who have followed since, bound by industry rules, now view those early days as crucial.
7 Typographic Hero Image
The hero image should make a statement because it is the first section of a webpage that visitors see. With typography-focused hero graphics, web designers in 2022 are taking this principle to heart.
These hero sections essentially remove or diminish the graphics to allow the message to bear the brunt of the first impact. These hero parts are bold in their minimalism rather than appearing bare. They grab viewers' attention in the same way as a captivating news headline. They also provide a fantastic display of stylish and inventive lettering styles along the course.
8 Neo-brutalism
It grew out of the fundamental roots of Brutalism, an architectural trend from the 1950s to 1970s that emphasized raw, exposed materials such as concrete. Since the digital re-emergence in 2014, brutalism has gained traction in web design, as evidenced by the brutalistwebsites website. Digital Brutalism is characterized by unstyled HTML, plain backgrounds, asymmetrical layouts, default computer fonts, and unprocessed photography.
The brutalist style is designed to be tough. With a self-aware honesty fostered by her inherent nudity, she often has startling effect. However, we expect this style to evolve into a more subdued, less extreme variant by 2022 – essentially, neo-brutalism. This combines the authenticity of brutalism with the controlled preferences of minimalism, resulting in consumer-friendly websites that are less avant-garde and avoid the flaws that contributed to the demise of architectural brutalism.
9. Animated Typography
As designers have long recognized, typography has the ability to move the viewer in addition to conveying information. Latest Web Design Trends will expand on this concept in 2022 with literal mobile typography.
While animation isn't new to web design, it's typically reserved for graphic images, UI components, and page transitions. So even when graphics are simple – like round spins and side-scrolling "news tickets" – moving text can feel new and unexpected. These minor details allow the typeface to take center stage rather than being overshadowed by corny animated antics. In 2022, the mobile type will be quite popular. We live in a digital age, and it's exciting to see creative ways to use it in typography to create animated letters.
10. Scrolling Experiments with a Twist
Scrolling creates endless opportunity for dynamic interactive feedback, as it is the most common type of user engagement with a page. Scrolling experiences will be stronger and bigger than ever in 2022, as visitors are taken on innovative excursions. Because scrolling animations aren't exactly new, the key to capitalizing on these trends is to surprise visitors with a unique experience. Psychedelic graphics, parallax effects and sometimes even breakthroughs in three-dimensional space transform the pages into living worlds.
As these animations become more intricate and trippy, many designers incorporate an essential foreground element for visitors to focus on, such as Stone & Style's black crystal. While attractive animation entices visitors to scroll down the page, background branding keeps them from getting lost along the way.
Conclusion
So we've covered some groundbreaking and unconventional web design trends for 2022. This year, designers are more likely to adopt the strategy of showcasing a variety of site designs while maintaining accessibility and smooth navigation that engages. users in a separate but relevant environment. way. More modern and innovative design concepts will emerge in 2022 to improve visitor engagement and user experience.
Site design trends for 2022 are a step up, but nothing groundbreaking on the internet. In today's world, the future is changing rapidly and digital designers are often leading the way. But it's the focus on happiness that makes these trends new. Tell us about your favorite web design trends for 2022 and if you have any problem to rent out web application development companygroovy web to make you fantastic web designs. Also, in the comments section below, please recommend any web design trends you think we should include. Also, don't forget to spread the word.