Top Tips and Tricks to Consider Before Proceeding with a Web Design Company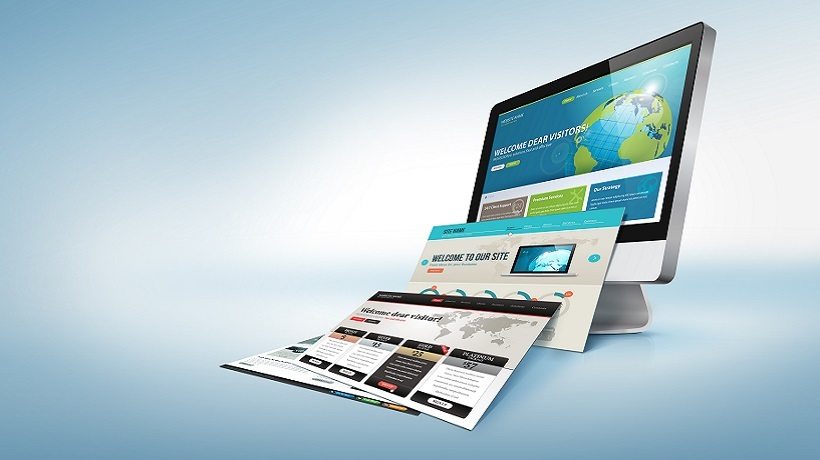 Choosing the Right eLearning Website Design Company
Your entire business presence depends on the interactivity and appeal of your website. Therefore, the proper development of a website plays a vital role in improving your business. There are many web development companies that offer web design and development services. In order to find a reliable and efficient web development company, we have collected some tips and tricks that will be helpful for you to find the right one. Ready to explore? Let's start.
Top 8 Factors to Consider Before Hiring a Web Design Company
Here is a brief overview of the top eight factors that will help you find the right web development company.
1. Do a thorough research
The most crucial factor is finding the right web design company. But before choosing the agency, first and foremost do a thorough market research to define your app ecosystem.
Start by defining your goals and objectives. For example, who your target audience will be, what platform your app will launch on, how many features and functions your app will have, and much more.
Perform critical research in order to compete with your rivals. Also, doing research helps identify whether the concept you want to launch has a target market or not. Moreover, it helps to discover the potential audience that will be interested in your application. No matter how intuitive your app is, if it doesn't have a target market, all your efforts will ultimately be wasted.
2. Discuss your web goals with the chosen company
After doing research, the next step is to choose a reliable web development company. Once you are done shortlisting the business, develop your web goals for the chosen business. For example, what kind of features and functions you will need in your application. Also, what will be the design and color of the website. Also, how many types of payment methods will be integrated and monetization policies.
3. Check out social media platforms
We understand that choosing the right web company is a time-consuming process, especially with so many options available all over the world. So, the best way is to use social media platforms to find a top notch company. Without a doubt, social networks are a great way to gather information about any business. You can check out the companies on Twitter, LinkedIn, Quora, and Reddit.
4. Examine the technical capabilities and skills of the company
As you interview the web development company, carefully consider their technical capabilities and skills. Start by asking about their experience in the industry you work in. Determine their years of experience, technical abilities, and skills.
After that, ask about their familiarity with the latest trends, tools, and technology. Don't forget to ask about projects they've done in the past that are similar to your niche. Also, check out their ratings and reviews of previously created projects on the App Store and other online platforms.
5. Examine their portfolio and read case studies
The portfolio review and case studies give you insight into a company's profile. For example, what kind of projects they have done in the past, what platforms they used for their apps, who their target audience was, what challenges and technical aspects they encountered, how much they charge and the stipulated time needed to complete a project. Needless to say, these two prevailing methods are beneficial for discovering all the ins and outs of a business. Plus, you can learn about their previous clients' projects and the industries they've worked in.
6. Collect feedback from previous customers
Collecting testimonials and reviews from past clients is a good way to learn about a company's expertise. Also, you can check out reviews and past experiences of the company on different social media platforms. Currently, LinkedIn is considered one of the best platforms for connecting with a company's former clients. You can also ask their past clients for a short interview to learn more about the skills and competencies of the company.
7. Find out the extraction or clutch profile
Each company has its snippet or clutch profile, where reviews are mentioned based on the experiences of different customers. Basically, these profiles give you insight into the company's work policies and strategies. Other than that, these profiles show whether the potential team has recognized awards or not.
8. Examine the quality of the company's website
The best way to determine if a web development company would be a good choice is to check their digital presence online. Of course, any reliable business knows how important it is to have a strong social media profile and a website. Thus, you need to pay attention to the quality of your leading company's website.
Also, be sure to check out the content posted on their website. Also, take a closer look whether their website is updated with the latest tools and technologies or not. All these parameters will help you analyze whether the company will be able to best meet your requirements.
Final Thoughts
There are several web development companies that offer web design and development services. Choosing the one with the right expertise can be quite difficult. But you don't have to worry, because we're here to help. In the above article, we have mentioned the best tips and tricks that will be helpful for you to determine a reliable web development company.
Also, some people use on-demand app builders to develop an app themselves. No wonder, because an on-demand app builder lets you build an app without any hardcore coding in just a few minutes. But we suggest you not to go for an app builder as it is not so efficient and reliable. Therefore, you should always consider partnering with a mobile app development company to create an app for your business.
Stay connected with us on social media platform for instant update, click here to join our Jwitter& Facebook