Powderkeg Web Design Selected as Winner of 2021 InBusiness Executive Choice Award for Website Development Company | News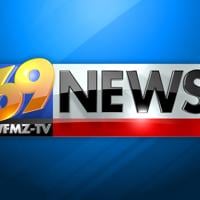 MADISON, Wis., January 19, 2022 /PRNewswire-PRWeb/ — Powderkeg Web Design is honored to have been selected as the winner of the 2021 InBusiness Executive Choice Award for "Website Development Company". This award appeared in the December 2021 issue of InBusiness magazine.
The Executive Choice Awards are selected through a survey conducted by InBusiness magazine. This survey is sent to 1,300 executives in their local registry. Respondents are asked to identify their preferred local vendors in the categories given for the awards.
Powderkeg is proud to be identified as a local leader in web design and development in the greater Madison, Wis. region. With an all-in-house team of designers, developers and project managers, we understand the importance of working as a trusted partner with our customers.
"It is an honor for the Powderkeg team to be recognized as the winning web development company of the 2021 Executive Choice Awards. We have a talented group of dedicated professionals, and they take great pride in what they do! " said the owner of Powderkeg, Kevin Lucius.
The Powderkeg team would also like to thank their clients, because their success in web design begins with their partnerships with their clients. A great website project is the culmination of skilled marketing and creative teams working and building together.
About Powderkeg Web Design
Powderkeg is a web design and development company located in Madison, Wis.. It is an in-house team of web designers, developers, project managers and marketing strategists, offering website design and development, email marketing, search engine optimization research and ongoing website support. Founded in 2004, Powderkeg has created several hundred websites for clients ranging from small sole proprietorships to international listed corporations.
Media Contact
James RoloffPowderkeg Web Design, +1 (608) 845-2900, jamesr@powderkegwebdesign.com
SOURCE Powderkeg Web Design